THE FIRST-EVER MAZDA MX-5 MIATA RF
DESIGNED TO AWAKEN ALL YOUR SENSES 
2017 Mazda MX-5 Miata RF Coupe Overview
The standard features of the Mazda MX-5 Miata RF Club include SKYACTIV-G 2.0L I-4 155hp engine, 6-speed manual transmission, 4-wheel anti-lock brakes (ABS), side seat mounted airbags, driver and passenger side airbag head extension, airbag occupancy sensor, air conditioning, 17" aluminum wheels, cruise control, ABS and driveline traction control, electronic stability.
Oneness - Driving Matters™ | 2017 Mazda MX-5 RF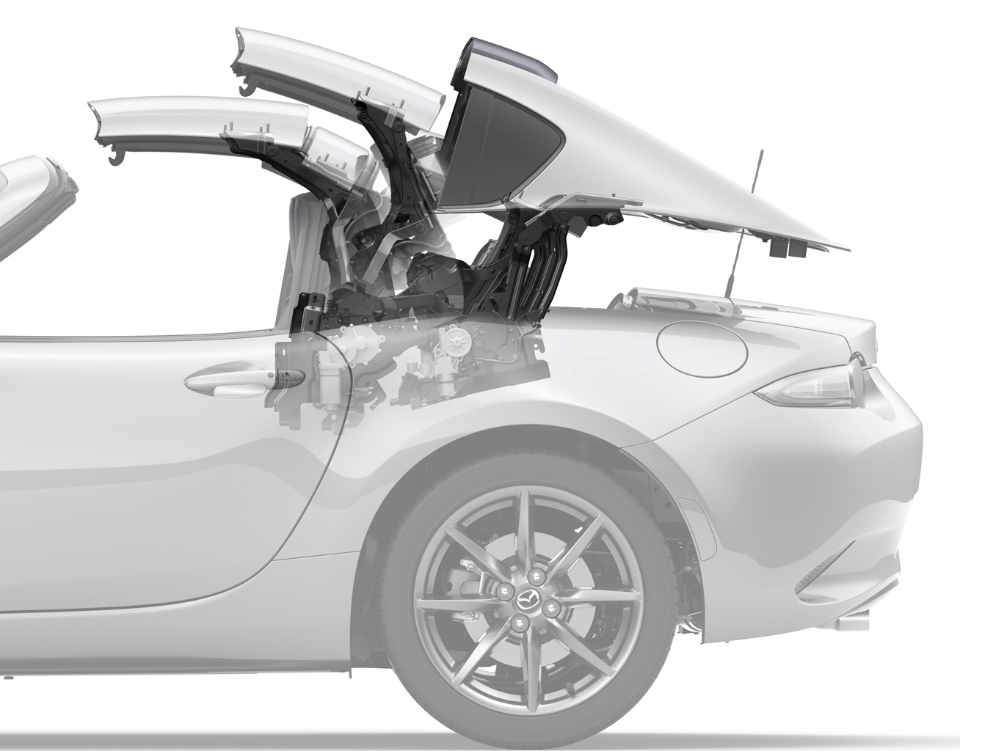 THE PERFECT FIT
How do you fit a rigid hardtop into a space just big enough for a folding cloth-top? After considering several methods, some as dramatic as splitting the roof into seven parts, our fearless engineers came up with a functional yet beautiful solution. They used the previous generation hardtop structure, but redesigned each linkage to make it as rigid as possible. The result is a mechanism that is both quiet and efficient.
DROP THE TOP. RAISE YOUR EXPECTATIONS.
Our dedicated team of engineers worked tirelessly to produce a fastback roof that was both beautiful and functional. It had to move quickly and elegantly while complementing the silhouette of this sleek and mysterious roadster. After countless rounds of trial and error, our team developed a truly innovative, power-folding fastback roof that operates seamlessly in about 13 seconds.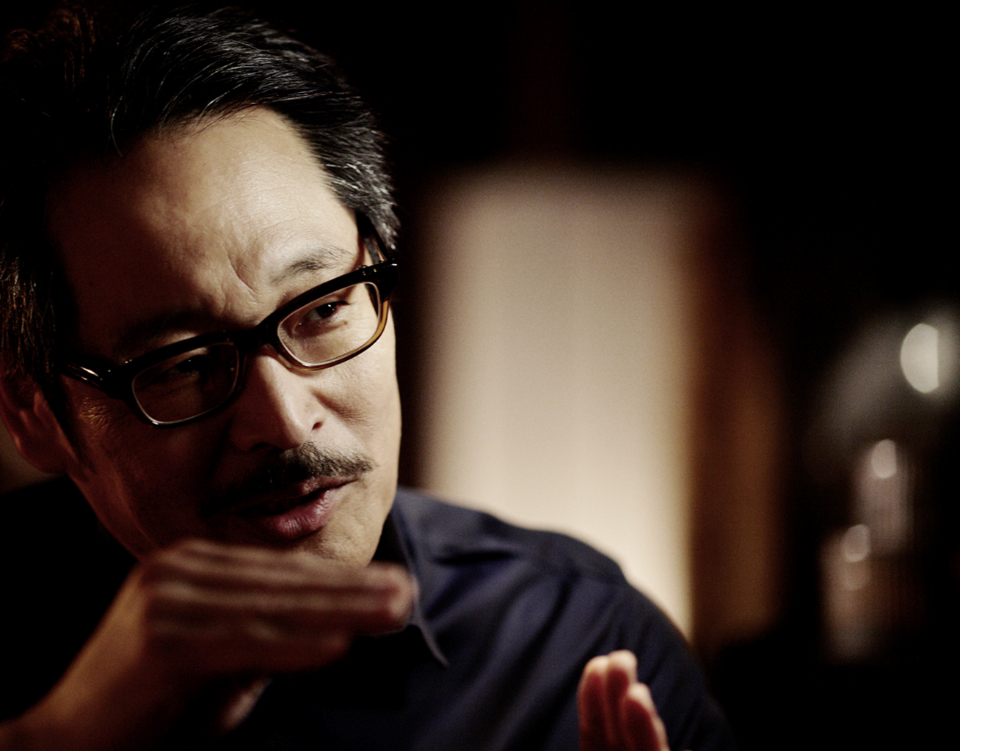 METICULOUS MILLIMETERS
When Kouichi Matsumoto and his team set out to build the perfect fastback roof, they knew it wouldn't be easy. Making a complex mechanism perform quietly and elegantly was no simple task. Yet, they were determined to make it work. It took dozens of engineers countless hours to discover the perfect line. One glorious day, an engineer suggested moving part of the mechanism inside by a mere 70 millimeters - and eureka! It made all the difference.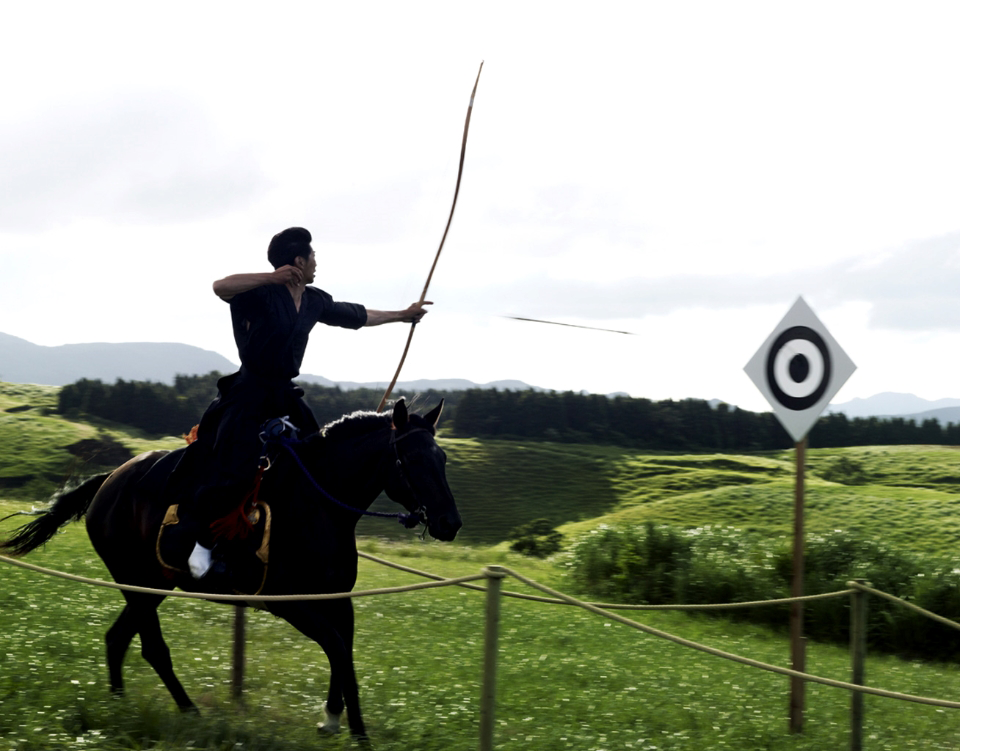 A TRULY CONNECTED DRIVE
Imagine an archer on horseback, riding toward a target. He inhales and exhales in perfect harmony with his horse's gait. The horse steadies as the archer pulls back his arrow. Perfect shot. This relationship between horse and rider is called Jinba Ittai. It's a 900-year-old Japanese tradition, but it's more important to us now than ever. We strive to engineer this connection into each and every one of our cars. The RF, being a true driver's car, is certainly no exception.


ARTFULLY DESIGNED TO MOVE YOU
Mazda's KODO: "Soul of Motion" design is more than just a visual language; it's a belief system. Our craftsmen's mantra is simple: if you sculpt with the heart, you'll infuse a soul into everything you create. That's why their every motion has a distinct purpose. No line-no edge-no contour is sculpted by accident. The goal is to create fluidity between the exterior and interior, manifesting a finished object that conveys motion-even at a standstill.  
A CABIN BUILT AROUND YOU
When we set out to design the first-ever Mazda MX-5 Miata RF, we knew the cabin had to be just as beautiful as the exterior. It also had to evoke a sense of excitement for the road ahead. So, we made sure every detail was purposefully placed to make driving better. From the instrument panel to the gear selector, everything was laid out with intention and care to make your every move more intuitive. Why? To let you focus on what matters most: driving.
MAZDA'S SIGNATURE MACHINE GRAY METALLIC
Light and shadow. Curves and edges. Power and poise. Mazda's signature Machine Gray Metallic is more than just a color, it's a story. Through a meticulous layering process and the use of light manipulation, we've produced a more luminous gray you'll have to see to believe. The final product is a daring roadster that takes you on an entire journey before you even get behind the wheel.
SMALLER. LIGHTER. MORE NIMBLE. 
One major perk about the MX-5 RF is its six-speed manual transmission. It's small and light, yet retains the short-throw precision drivers love. So whether you're cruising down a curvy road or dashing down a straightaway, the MX-5 RF's transmission will ensure an effortless and enjoyable drive.
SHAPING UP
The aluminum power plant frame has undergone a weight loss of nearly 20 percent from the previous-generation MX-5. That means a more connected, responsive driving experience - every time you get behind the wheel. 
THE JOY FROM DRIVING
At Mazda, our single biggest goal is to build cars that bring people joy. Cars that make you feel better when you step out than before you stepped in. We believe people should feel rejuvenated and exhilarated every time they take the wheel. Not just on curvy roads, or barreling down a straightaway, but even commuting or running errands. Every last detail is centered around bringing a smile to the driver.
BREATHING LIFE INTO DESIGN
Clay modelers are the heart and soul of our design process. They take simple sketches and turn them into living, breathing 3-D models. Every artist puts his passion into everything he creates, therefore infusing a soul into each model. These craftsmen then work hand-in-hand with digital modelers to finesse and enhance each creation. 
PURE JOY STARTS BEHIND THE WHEEL 
We approach technology, design and safety through the lens of 'Driving Matters.' We engineer a responsive drive that makes people feel connected. We design intuitive, driver-centric cabins. And we create safety technology to give them even more confidence behind the wheel. We do it all to make each and every drive that much better. Because Driving Matters.