How Many Miles Do Tires Last?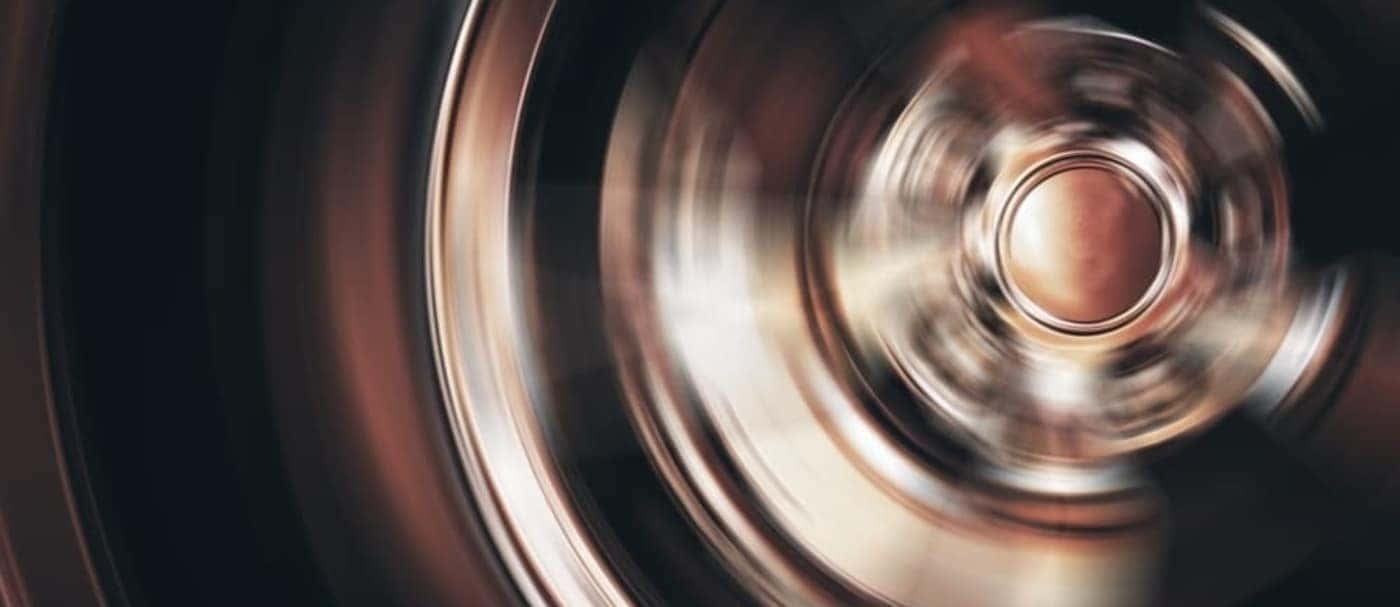 For Chula Vista commuters and drivers in the San Diego area, about how many miles do tires last? It's time to change your tires when the treads can no longer grip the road surface properly. Tread-life expectancy ranges anywhere from 50,000 to 85,000 miles. The life of your tires is impacted by multiple factors, including road surface and terrain, your driving habits, and how well you've kept up with your Mazda vehicle's maintenance schedule. Read on for tire life expectancy details, and to learn how routine maintenance like tire rotations can maximize tire life.
---
What Factors Affect Tire Life Expectancy?
Some factors that affect tire life are beyond your control, like whether you do most of your driving on rough or smooth terrain in El Cajon. However, there's also plenty you can do to keep your tires in great shape for as long as possible. Your tires will be impacted by the following factors:
Driving style — If you enjoy sporty performance driving, keep in mind that aggressive cornering and harsh braking increases wear. It's a good idea to consult your local Mazda service center about checking tire tread wear at home so you know when it's time to come in for routine maintenance.
Speed — High-speed driving also increases the temperature of your tires, therefore increasing wear.
Daily driving habits — The type of driving you do most will impact tire tread wear, whether that means highway driving on your La Mesa commute or stop-and-go downtown Chula Vista. As you might expect, city driving wears harder on your tire treads. If you're a frequent off-roader, you can expect your tires to wear more quickly as a result.
Terrain — If you drive often on hilly or inclined roads, your tires experience more wear from friction.
Road conditions — Regular travels on gravel or dirt roads, or regular encounters with snow, salt, rain, ice, and construction will wear out treads more quickly.
Position — Engine weight and added friction from steering cause front tires to wear faster than rear tires. Uneven wear between tires is the main reason every San Diego driver should stick to a tire rotation schedule.
Load — If you routinely tow and haul heavy loads around La Mesa, keep in mind that heavy loading increases tire wear.
Pressure — Under-inflation and over-inflation can both increase tire wear.
Alignment — Incorrect wheel alignment is a common cause of rapid and uneven wear to tires.
How Tire Rotation Extends Tire Life
Regular tire rotation is crucial to getting maximum mileage out of your tires. All driving causes uneven tire wear, even if you only drive on flat terrain. For example, tires wear differently on the inside vs. outside when you turn a corner, and front tires wear more quickly than rear tires due to engine weight and front-wheel drive. Timely rotation has lots of benefits:
Frequently rotated tires produce less road noise, so your Mazda cabin stays as comfortable as the day you drove off the lot.
Your vehicle will experience less drivetrain strain after a tire rotation, because force will be delivered evenly to the wheels.
After a tire rotation, your vehicle will steer and handle better — increasing fuel efficiency and safety.
Learn more about tire rotation for your Mazda vehicle at John Hine Mazda, where we're proud to provide quality service and Mazda OEM parts for San Diego-area drivers!
Tire Care Tips for Long-Lasting Tires
Tire rotation is the most important way you can maintain your tires, but the following added measures can also extend the life of your tires:
Inspect your tires for proper air pressure whenever you fill your gas tank. This is a good time to make a check because many gas stations have tire inflation stations.
Regularly inspect your tire tread depth to ascertain the level tire tread wear.
Take your vehicle in for regularly required maintenance. Ask us about express services or extended warranties for service savings at John Hine Mazda!
Get Trusted Mazda Service from John Hine Mazda in San Diego!
How many miles do tires last when it comes to your particular Mazda vehicle? If you're feeling uncertain, simply stop by our service center to speak with a maintenance expert. Our team is happy to provide car-care tips on tire tread checks and battery testing, in addition to general guidance for regular maintenance like oil changes. Don't miss our Mazda coupons and service specials for San Diego-area drivers! Also be sure to learn how to trade-in a car with our team or about things to do in San Diego.
Schedule Service Online with John Hine Mazda